1860-1899
Post-Civil War and the Gilded Age added home-canning to the preservation practices, instead of just drying and pickling. This industrial age brought more gadgets into the kitchen, and began the abundance of store-bought processed foods.
The following articles contain details of this time period:
Original settlers from the Alps of Northern Italy of the Waldensian Faith immigrated to the US in the 1890s. Besides building their church and homesteads in North Carolina, they also built a community oven which can still be seen along with original buildings at the Trail of Faith open-air museum in Valdese, NC.
1860s New Cooking Gadgets
Eggbeater with rack-and-pinion movement
Chuck wagon 1866
1860s New Foods
Perrier water
Canned pork & beans
Canned soup
Tabasco Sauce
White Rock Spring Water
Peerless Wafer
Cold breakfast food (Granula)
Gulden Mustard Fish & Chips (England)
Folgers coffee (pre-roasted & ground)
McDougall flour (English) in US
Peanuts as snack food
Text printed on "Conversation" candy
Fleischmann's compressed yeast
Eggs Benedict (Delmonico, 1860)
1860s New Food Companies
Arm & Hammer
Cargill
Bassett
Schrafft
DelMonte
Bay Sugar Refining
Royal Baking Powder
Chase & Sanborn
Goodman's Matzohs
Ghiardelli
Nestle
Tobler
Armour meat-packing factory: 1868
Chicago Union stockyards: 1865
Louis-Dreyfus, grain trader
1860s Food Industry Beginnings
Pasteurization – sterilization by heat & pressure: 1864
Demonstration of starch produced by photosynthesis
Roller mills (stone)
Flour mill with middling (bran & outer grain layer) purifier
"Patent" flour (double ground)
Mechanical refrigerator: 1861
Ice machine: 1865
Ovaltine testing
Salmon cannery: 1864
Tin can with key opener
Thinner steel for cans
Machine-cut cans
Calcium chloride added to boiling water, speeding canning time
US Pretzel bakery 1861
1860s Farming Progress
US Department of Agriculture Homestead Act
Marsh reaper
Check-row corn planter
Massachusetts Agricultural College (UMass)
British Food & Drugs Act
Union starves South during Civil War
Wheat futures
Wide-scale cattle theft (rustling)
Steam trawlers import fish to England (thus, "fish & chips")
1870s New Foods
Saccharin
Cubed sugar
Synthetic vanilla
Rootbeer
Wheatena
Nestle's Infant Milk Food
Milk chocolate
Ice cream soda
Commercial production of margarine
Japanese beef-eating taboo ends (c. 1870)
Chewing Gum from chicle
Tone Brothers [spices and coffee]
1870s New Cooking Gadgets
Can opener with cutting wheel.
Four-tined silver fork, beginning the end of eating with knife.
Square bottomed paper-bags.
1870s New Food Companies
Lipton
Pillsbury & Co.
F. & J. Heinz
Quaker Mills
Hills Brothers
Grand Union Tea Co.
Confectioner's Journal
1870s Food Industry Beginnings
Milking machines
Glass milk bottles
Orange crates
Pressure cooking in food canning: 1874
Frozen meat shipments: 1877
Mechanical cream separator
Porcelain rollers make roller-milling flour (wheat germ removal) standard practice
William Underwood first to register U.S. food trademark (Red Devil)
1870s Farming Progress
Bison herds disappearing
Large US agricultural exports
European farm land shortage
Quantity banana imports to US
Long-distance cattle driving
Barbed wire fences
Vast US acreage for farming and cattle ranches
---
1880s New Cooking Gadgets
Hand cream-separators
Lenox China
Ball-Mason jars introduced [invented in 1857]
1880s New Foods
Malted milk
Powdered pea and beet soups
Evaporated milk
Aunt Jemima Pancake Flour
Coca-Cola
Moxie
Dr. Pepper
Thomas's English muffins
Oscar Mayer wieners
Salada Tea
Tetley Tea
Log Cabin Syrup
Morton's salt
Canned meat and fruit in stores: 1880
1880s New Food Companies
R. T. French
Maxwell House
B. H. Kroger
ConAgra
White Lily Foods
Lever Brothers
Calumet Baking Powder
Diamond Crystal Salt
American Cereal
Manischewitz
Pillsbury-Washburn Flour Mills
L'Ecole de Cordon Bleu

1880s Food Industry Beginnings

Packaging of grain commodities
Efficiencies in railroad meat shipments
Pea-viner and podder machine
Commercial aluminum production
Ice-making plants start replacing ice-cutting industry
Self-service restaurant
Vending machines for gum 1888

1880s Farming Progress

Long cattle-drives end as railroads enter Texas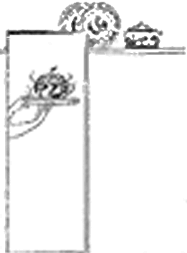 1890s New Cooking Gadgets
Electric range (though unreliable)
Aluminum saucepan
Chantilly silver pattern
---
1890s New Foods
Minute Tapioca
Condensed soup
Fig Newtons
Canned pineapple
Knox's Gelatin
Shredded Wheat
Canada Dry Ginger Ale
Grape Nuts
Cream of Wheat
Postum
Jell-O
Tootsie Rolls, 1896
Swans Down Cake Flour
Uneeda Biscuits
Entenmann bakery products
Pepsi-Cola
Wesson Oil
Cracker Jacks
Bottled Coca-Cola
Crepes Suzettes
Oysters Rockefeller
Published brownie recipe
US brunch fashionable English lunch
S&H Food Stamps
Public school hot lunches
Beef Stroganoff
---
1890s New Food Companies
Quaker Oats
Beech-Nut
Beatrice Foods
National Biscuit
Baker's Coconut
Smucker
Hobart
American Beet Sugar
---
1890s Food Industry Beginnings
Bottle capping machine
Vacuum flask
Automatic bottle-blowing machine
Electric coffee mill
Diner
Full page food ad in national magazine (Van Camp in 1894)
Coca-Cola Company bought for $2,300
US pizza parlor
57 Varieties ad campaign
Campbell adopts red & white labels (inspired by Cornell football uniforms)
---
1890s Farming Progress
US gasoline tractor
Butterfat measurement
Wheat futures hedging
---
Historic Bowen Mills photos on Facebook will give you an idea of the activity and events at this fun living museum at 55 Briggs Rd, Middleville, Michigan. 269-795-7530
American History Museum is hosting America's Kitchens traveling exhibit from Historic New England on Friday, April 1 until October 31, 2011. The exhibit includes a 1759 kitchen, a southwest adobe kitchen and a bright blue 1957 kitchen, and more. Earlier, the exhibit was at the Long Island Museum. Historic New England also has an online exhibit, From Dairy to Doorstep. Like
Historic New England features their 36 historic house museums online. Many of the houses have kitchen photos, and here they are: